Karate and Self-defense training for teens and adults
Our Adult Karate and Self-Defense class blends the fantastic benefits of traditional Japanese karate — including cardiovascular health, coordination, agility, and fine motor skills — with the practical self-defense skills needed for the street.
We offer our adult karate classes, for age 13 and up, on Tuesday and Wednesday nights from 6 - 7 pm.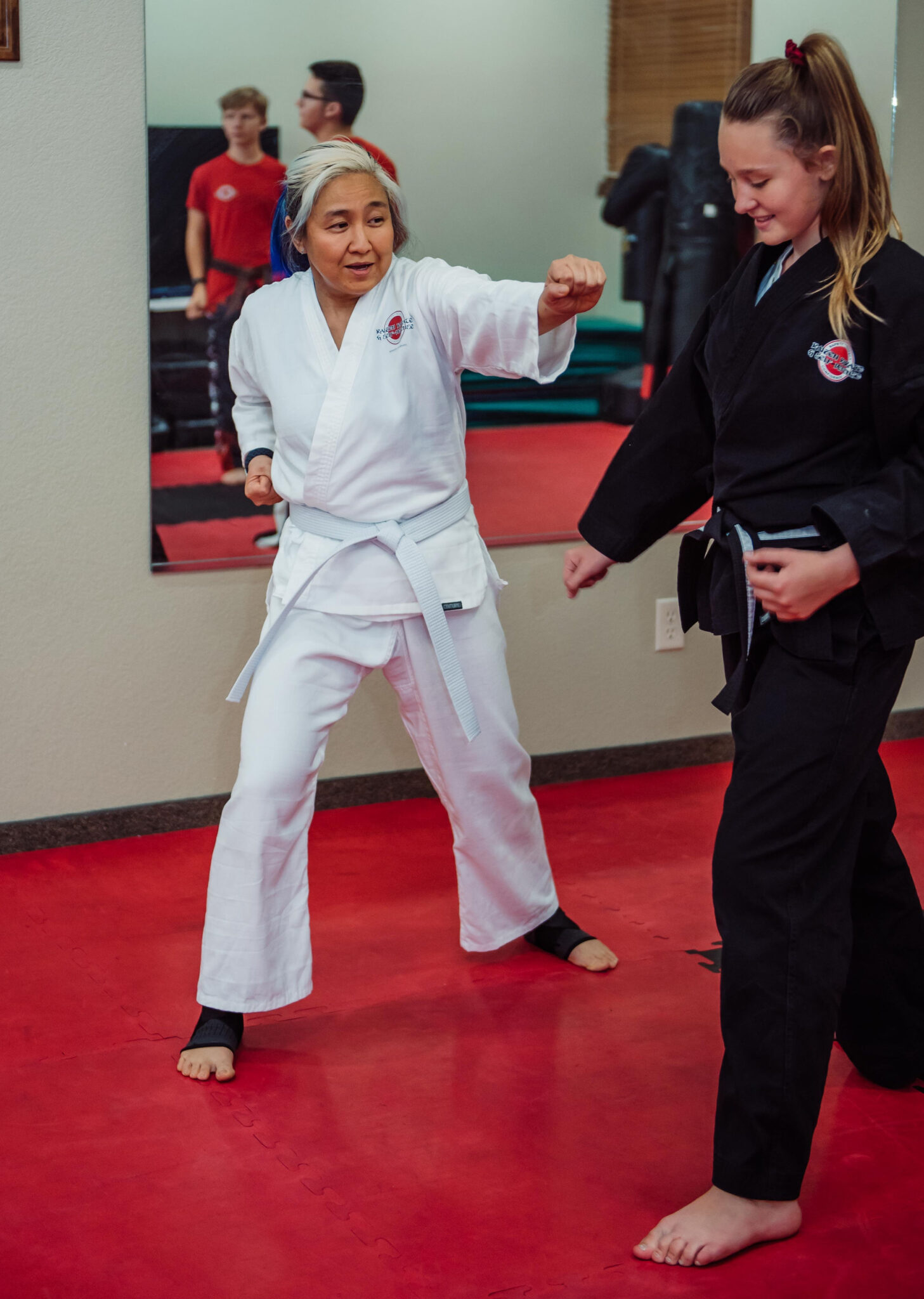 Try us out! Register for our trial offer!
4 CLASSES & A T-SHIRT - $49